Prevention is Key
The best way to keep carpets and floors clean is through preventative measures. Using an entrance or welcome mat at your door helps remove dirt and debris from shoes. These mats should be cleaned frequently so any dirt and soil isn't redistributed.
80% of the soils that come into your home are dry and can be removed with a vacuum. The remaining 20% are oils, greases and starches, which can be treated and removed with regular deep cleaning using a shampoo cleaner.
Many Aerus products are sold exclusively through our Franchise locations and Independent Consultants. Please stop by your nearest location or call to schedule an in-home demonstration.
Store Locator
Aerus sells supplies online such as vacuum cleaner bags, filters and air purifier filters. If you do not find the product you are looking for online, please use our store locator to find the Franchise nearest you or contact our Customer Service at 1-800-243-9078 or customerservice@aerusonline.com
Online Store
Large airborne particles can accumulate on your floors and quickly become embedded into the finish of a hard surface or the pile of carpet. A smooth, polished surface is less easily damaged and much easier to keep clean. The Lux Floor Pro allows you to avoid damage and add years to the life and vitality of your flooring.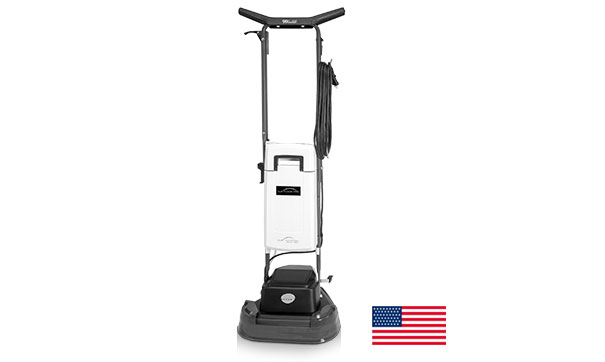 A Healthy Solution for Allergen Protection
Convenient, streamlined and easy to use, the Lux Floor Pro features a balanced triple-brush system to effectively shampoo, wax or polish your floor surfaces. And our unique Circular Dry Foam Method of cleaning removes more soil with less water. When used with Turbo Shampoo, the Lux Floor Pro offers a quick-dry solution that helps prevent the growth of mold and mildew, while leaving your carpets fresh and residue-free.
The Lux Floor Pro can also be used to create a healthier environment for those with allergies or dust mite sensitivities. With your Lux Floor Pro, you can use the Home Solutions™ Allergy Relief with Odor Neutralizer and Dust Mite & Flea Control during the carpet shampooing process. Carpeted surfaces generally contain the largest concentration of allergens in the home, and shampooing with these additives can make a significant difference. A complete assortment of accessories, as well as a full line of cleaning solutions, can address all your cleaning needs.
Features and Benefits
Versatility - Whether carpet, hardwood, marble, tile or vinyl, the Lux Floor Pro can shampoo, wax or polish all your floors beautifully.
Efficiency - A balanced triple brush system provides gentle yet powerful scrubbing. There are also special cleaning and polishing brushes that can produce a high gloss shine on hard surface flooring.
Simplicity - A fold down handle makes the unit easy to carry and store.
Easy to Use - The Lux Floor Pro automatically turns off if the handle is dropped, and turns on when the handle is moved into place. The shampoo trigger is located on the handle, conveniently located at your fingertips.
Convenience - The large 3.6-quart tank is removable for quick cleaning and filling.
Protection - Your furniture and walls are protected while polishing or shampooing with a splashguard and wraparound bumper.
Download Brochure